WELCOME TO THE CARDIO & HEALTH CENTRUM
RENOWNED CARDIOLOGISTS & BEST HEALTH CHECK-UPS
Cardio & Health Center welcomes international guests and patients to Düsseldorf's Medienhafen for a health check-up or cardiac care.
Ranked as one of the most modern facilities for all cardiovascular-related diseases in Dusseldorf, Germany.
We are known for our modern examination methods accompanied by digital support and, most importantly, a lot of time and empathy for our patients. We have previously acquired our professional competence in numerous managerial positions.
We understand that every international patient has different needs and expectations, and our team is here to ensure personalized guidance through every aspect of treatment. Our dedicated staff can assist in connecting you with one of our distinguished physicians, supplying and securing fast, even short-term appointments and no unnecessary waiting times – appointments can also be made online and, if requested, treatments by appointment even on weekends.
Combine necessity with convenience.
After the check-up or while waiting for the results of the examination, you can stroll on the Rhine promenade, enjoy the diverse food in Medienhafen, and visit one of the many museums or shops on Königsallee.
Experience and enjoy one of the most beautiful cities on the Rhine river.
In connection to a check-up with us, a hotel booking is possible at special conditions in the following famous hotels near Cardio & Health Center and many other:
Hyatt *****, Radisson ****, Mariott ****
Invest in a healthier future today.
An exceptional place
of excellent medical care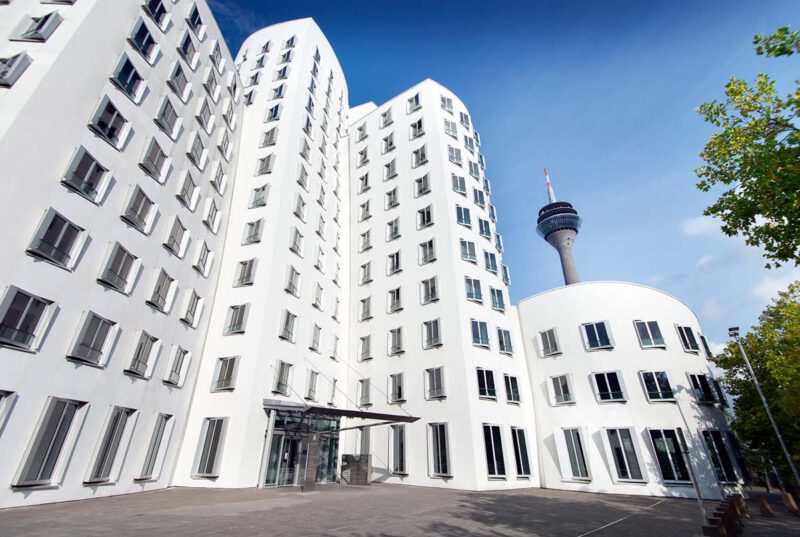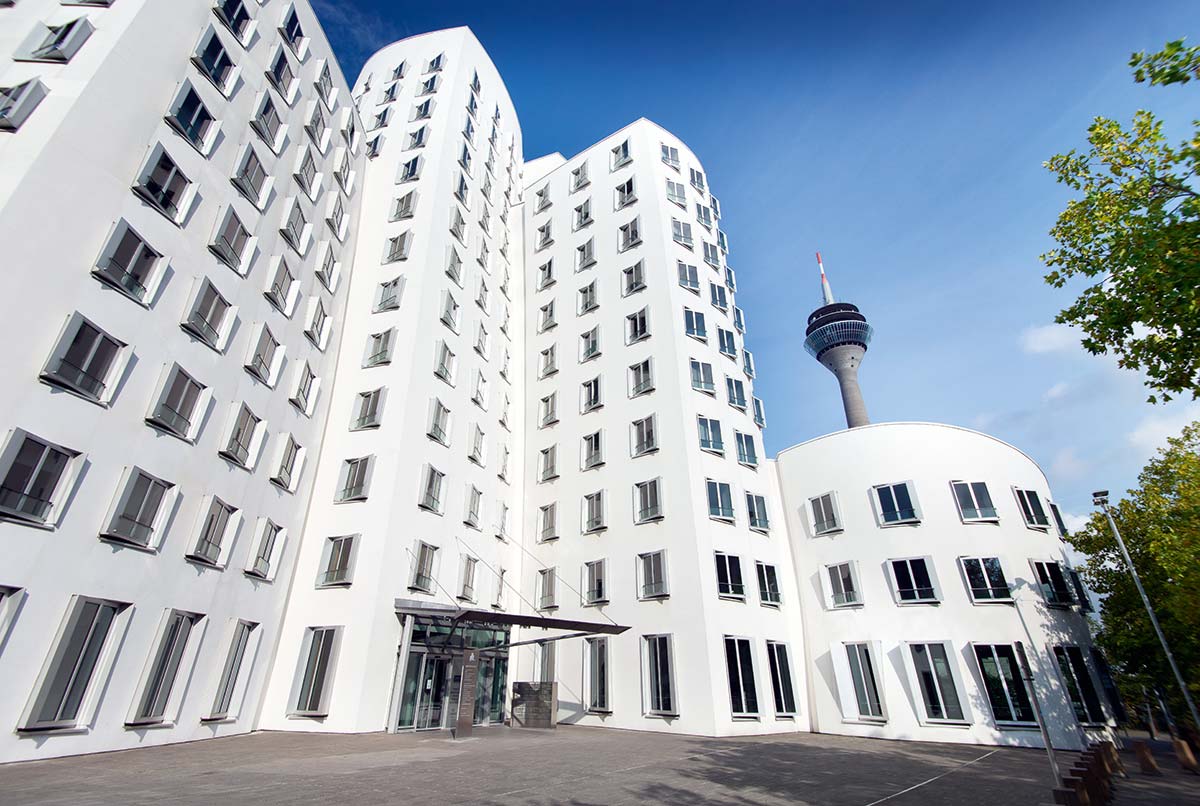 Our exclusive private practice is located in the world- famous building of star designer Frank Gehry – the imposing, white Gehry building in Düsseldorf's Medienhafen.
Neuer Zollhof 3
40221 Düsseldorf
Germany
We are a partner of
Düsseldorf Tourismus GmbH


GET AN IDEA OF THE
CARDIO & HEALTH CENTRUM
YOUR TRUST IS THE HEART OF OUR PRACTISE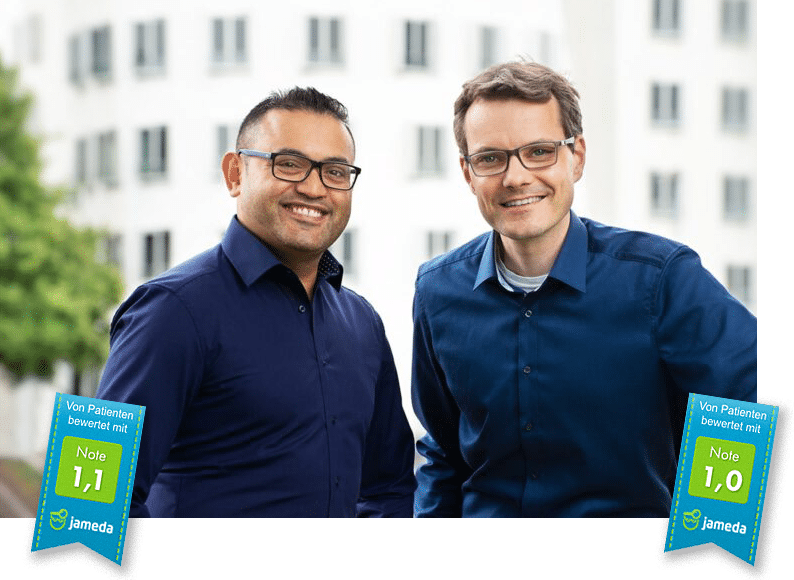 Dr. Asim Shahzad & Dr. Michael Goldnau
With the Cardio & Health Centrum, the specialists and cardiologists Michael Goldnau and Asim Shahzad have fulfilled their ideas of optimal diagnostic and treatment options at an exposed location in a large practice with a special feel-good atmosphere.
OUR RANGE OF SERVICES
IN THE CARDIO & HEALTH CENTRUM
HEART AND VASCULAR DISEASES

DIAGNOSIS OF CIRCULATORY DISORDERS
STRESS, FOR EXAMPLE AT WORKPLACE

SLEEP-RELATED BREATHING DISORDER
SPECIAL DIAGNOSTICS AND COUNSELING:
ULTRASOUND OF THE INTERNAL ORGANS AS WELL AS THYROID GLAND

LONG-TERM BLOOD PRESSURE MEASUREMENT WITHOUT THE HASSLE OF A CUFF

LONG-TERM ECG (WITH EXTREMELY SMALL, WIRELESS DEVICES)
CARDIAC CATHETER EXAMINATION

CARDIO MRI / STRESS CARDIO MRI

SPORTS – CARDIOLOGICAL EXAMINATION AND ADVICE 
We are looking forward to welcome you.